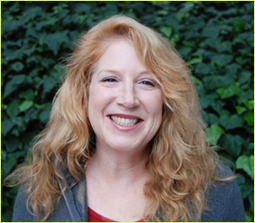 Grassroots and non-profit groups have a mission to create change. Bobbi Murray is a communications professional who specializes in helping organizations identify and develop clear and compelling language to express their policy goals. She creates materials, works the web and cultivates spokespersons to crisply get messages across to the media.
Since January 2011 Bobbi has been working with the Clean Up Green Up LA campaign, an initiative of the LA Collaboration for Environmental Health and Justice. She organizes news events, writes materials and conducts messaging and spokesperson trainings.
Other recent work includes the creation of a video that explores the pressures and challenges of working to change public policy and the importance of change for the on-line magazine Transformation.
Bobbi brings a diverse background and wide network of connections to her communications work. She began her career as a grassroots organizer and has worked as a radio producer, fundraiser, media liaison and journalist. Her reporting has taken on a broad sweep of issues--politics, police reform, economic justice, immigration, globalization and labor in such publications as LA WEEKLY, the LOS ANGELES TIMES, LA CITY BEAT and LOS ANGELES magazine, as well as THE NATION.
Bobbi's long-time experience in such human rights and grassroots organizations as Coalition Los Angeles, a voter registration and get-out-the-vote project in low-income areas, and CHIRLA, the Coalition for Humane Immigrant Rights, Los Angeles have given her an on-the-ground grasp of the issues that face marginalized and immigrant communities. Her expertise as a political consultant and her time serving as press deputy for Los Angeles city councilwoman Jackie Goldberg also contribute to her perspective.
She produced over 200 editions of the public affairs radio program AMERICAN DIALOGUES with actor/director Robert Foxworth. AMERICAN DIALOGUES featured a variety of guests covering a plethora of topics–U.S. foreign policy, the death penalty, genetic engineering, identity issues, racial justice and international economics among them. The program, distributed via NPR satellite, aired in 96 public radio markets around the country.
Born in the Bronx, New York, Bobbi was on the move until her teens--from New York to New Jersey, on to Illinois and back to Jersey before the final family shift to Southern California, where she attended Sonora High School and California State University at Fullerton, with an American Studies major.
Bobbi is a devoted martial arts student who holds a 2nd degree black belt in the art of kenpo jitsu ryu.
She was selected as 2002-2003 Criminal Justice Fellow at the USC Annenberg School for Communications Institute for Justice and Journalism.